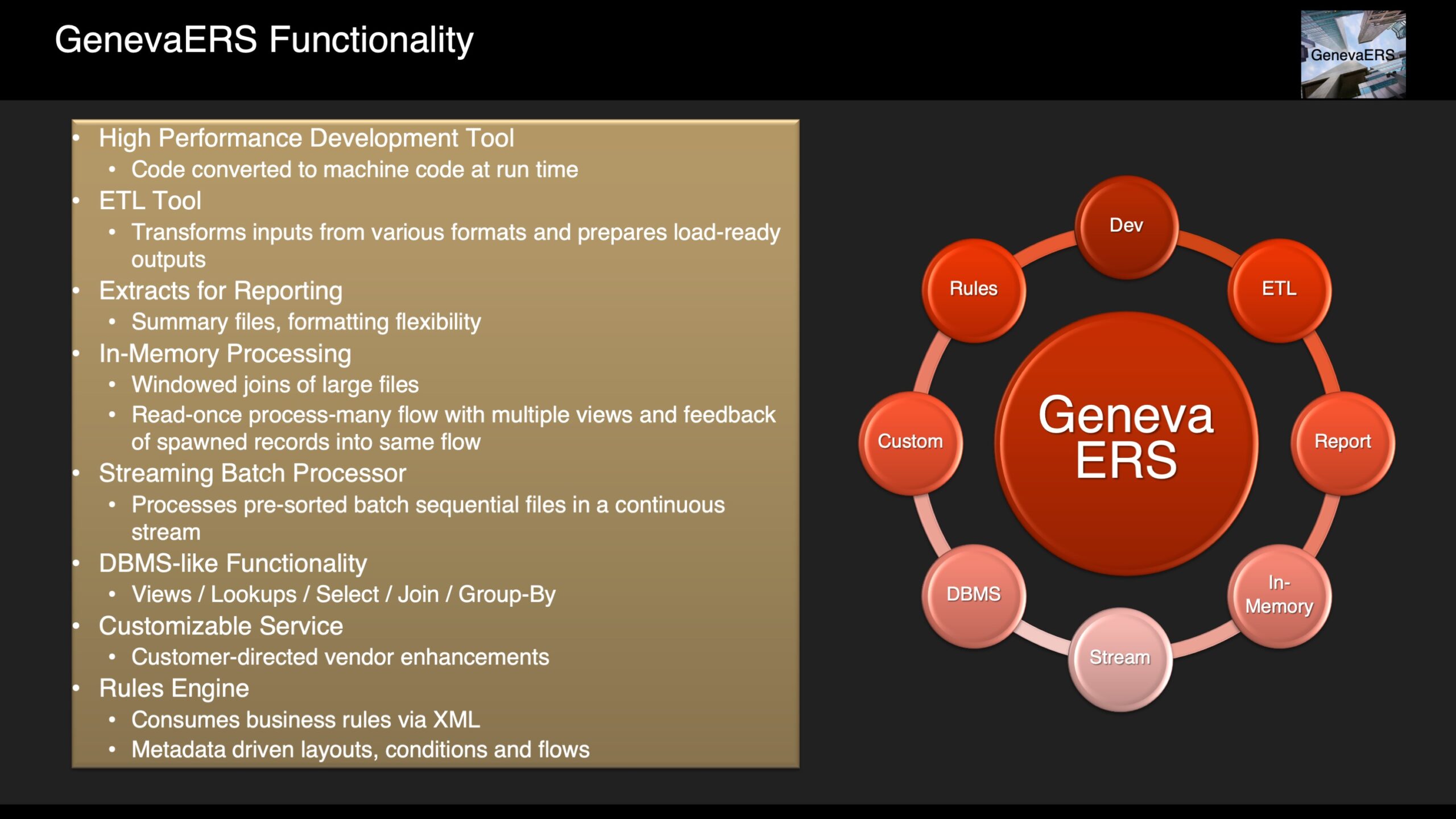 On Thursday July 9th, GenevaERS was approved an Incubation Project under the Linux Foundation's Open Mainframe Project.
Comments from the approving Technical Advisory Committee included (paraphrased):
"This project showcases the types of applications that Z is very important to."
"Would like to see capabilities to cleanse data before feeding into Spark for machine learning."
"Yes, intersecting with Apache Spark would be an interesting development."
"This is exactly the kind of project we want to see"
"Most of the projects we are sponsoring are user interface related, supporting modernization. This has interesting transaction processing characteristics."
"Looks like you already have a couple of people interested in participating/contributing…" The energy in the committee is "because this is a mature/sophisticated project."
The following slides were used in the application discussion:
Additionally, the relationship of GenevaERS to Apache Spark was discussed, leveraging the content from the recent Proposed GenevaERS 5.0 Architectural Direction.