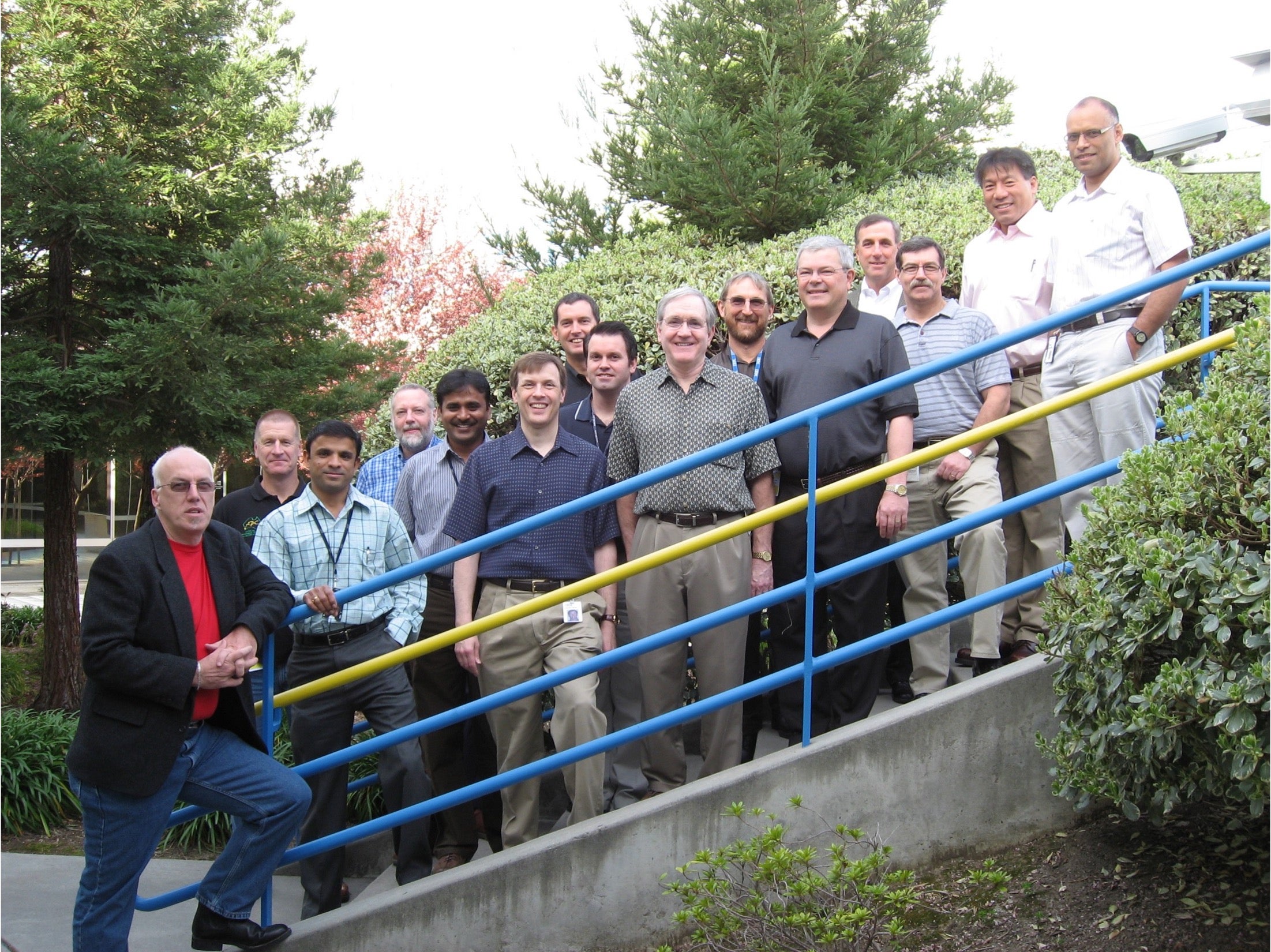 The following is notes about the beginnings of GenevaERS, as compiled by Randall for a reunion of team members in April 2019 in Chicago. The content is supplemented by the Acknowledgements from Kip Twitchell's Balancing Act.
"Building [GenevaERS and] SAFR and implementing it against real world problems has involved hundreds of people. Some portion of those people have worked with the tool long enough to be listed on a team roster of some kind. Some continued for years; others only for the length of the project."
State of Alaska
Before GenevaERS really began in formal, two key players were working with the State of Alaska:
1981-1985 – Rick Roth works on Alaska Statewide Accounting System project
1982 – Doug Kunkel is hired; large-scale reporting concepts are developed
As well as quite a number of future Price Waterhouse partners who were consistent boosters and supporters
The ideas embedded in the system they built became the basis for GenevaERS. The system was a state-wide accounting system. Rick later explained that in the early days of systems, the Federal Government mandated certain accounting practices for states to qualify for federal funds; these mandates drove some of the first "enterprise" wide systems. Companies, even large ones, all used isolated systems which fed at summary levels into consolidating systems for holding companies, etc.
The required scale of enterprise reporting was important for the development of GenevaERS.
Here is an example work product about Alaska (from the later period of GenevaERS product development).
Oregon Department of Transportation
The Oregon Department of Transportation needed a system, and the team with experience from the State of Alaska was brought on to build the new system. The Report Request system employed a single-pass architecture.
This was in 1987-1990 and the team includes Rick Roth, Rip Sanders, Doug Kunkel, Kirk Lowery, William "Bill" Bengtson, Mukesh Patel, Dave "Murph" Murphy, Randall Ness, Julia Braun Roth, Jay Poulos, and others.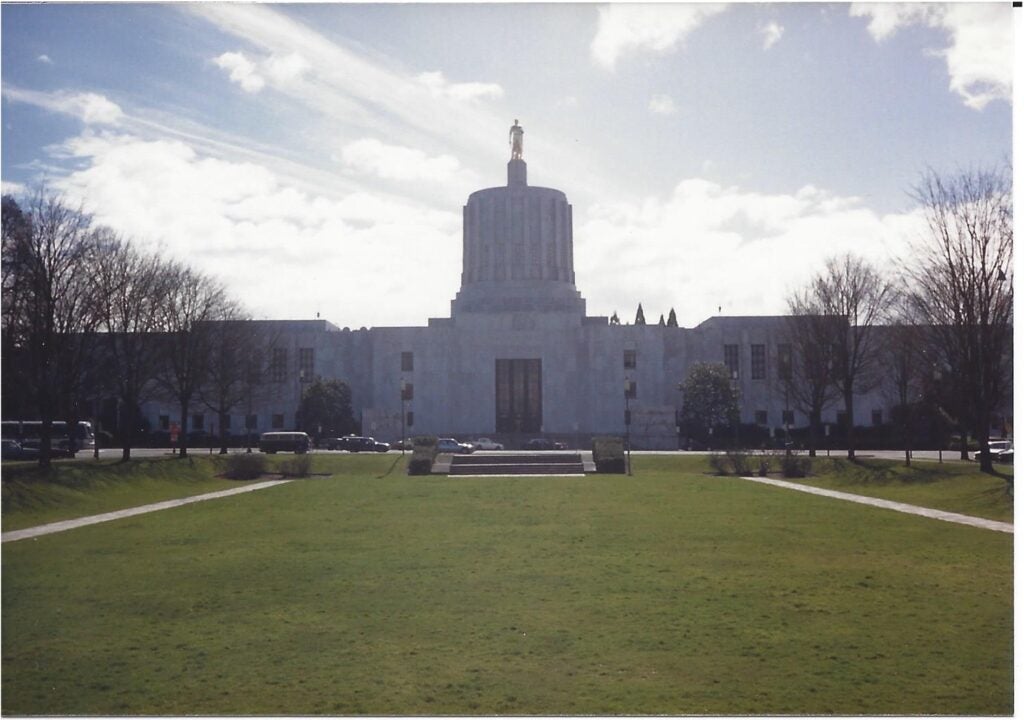 Wyoming Department of Transportation
The third project led to the idea that perhaps a product offering was appropriate. Ideas and team members from the prior projects were assembled from 1989-1992 to build a batch process in COBOL, online process in CICS COBOL. The extract engine was converted to assembler and enhanced to include parallel processing. The end result was given the product name of "GENEVA".
Team members included the additions of Mike Tabb, Tony Talarico, and Jeff Gibbs. Additional work was done for the State of Washington, adding Renae Bell.
The GenevaERS System Administrator Guide describes elements of early GenevaERS which have not been carried forward into subsequent versions, including the abilities to define dynamic screen for data capture and update. The system included Consolidated Report Printing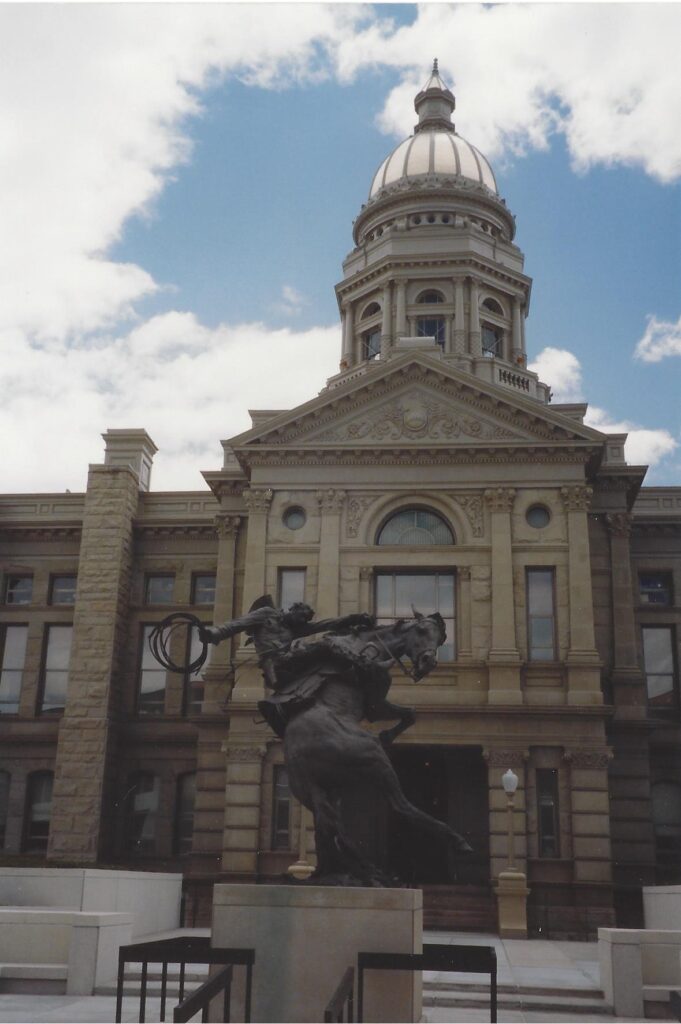 GENEVA Development Center in Sacramento
Product development was centralized in Sacramento California (the center of the PW State and Local Government practice) from 1992 to 1996. More of the processes were converted assembler, and productized.
The updated product was installed in Alaska, Oregon and Wyoming.
The development team in Sacramento included Brandy Smith, Clyde Simmons, Rob Clark, Monica Logan and Chris Stallman (both starting on the same day), Mona Breed, Cheryl Gentsch, Dave Haws, Spiros Velianitis, Barry Arabi, Mark Ashton, and for a few weeks in system testing with unforgettable first names: Nikki, Nicky, and Nicole. David Colpitts kept the mainframe running, and Kip Twitchell always enjoyed calling Kip Powell for networking help. During this period client-side personnel included Don Wanie, Debbie Bump, Guy Warren, and Paul Diebels from Alaska, Doug Goldbach from Oregon, Charles Weber and Christine McDonald at proxy balloting processing company, Dimitri Kerrigan at the cookie manufacturer, Farrokh Sinai at a large regional bank.
Other projects included Paul Neary, Phillip Upton, and Gary Smith from Pharmaceutical Litigation Support Data Warehouse; Gary Spears, Kerri Meeks, Robert Frazier, Howard Joyce, Maya Davis, Robert Lippman, Rashad Khan and Steve Owens from the cookie manufacturer; Bill Ramsden, Dave Padmos, Mike Phelps, Linda Trieu from the computer chip manufacturer.
Sample work products from this period include:
Financial Services Specialization
Beginning in late 1996 and growing through the next decade and a half, major projects developed at a number of financial services companies, a US domestic P&C insurance, an US division of an international investment bank, and then a global universal bank. These projects focused primarily on financial reporting.
The Insurance company team members included Mike Schroeck, Peter Corbett, Lynnette Groves Zuccala, Anthony Boles, Sue Francis Fox, Greg Forsythe, Mark Kimmell, Mark Thyen, Laurie Lesniak, Wendy Lucas, Michael Shapiro, Jim Hladyshewsky, Mark Cederberg, Danielle Paquette Dulzer, Jerry Canterbury, Devin Brand, Tori Arnold McLaughlin, Fred Horwitz, Chad Williams, Michael Perez, Chandra Devarkonda, Michael Depodesta, Udayraj Nair, Paul Pace, Bill Garrison, Dean Lima, Matt Paliulis, Michael Vilhauer, Paula Shippee, Melissa Cox, Carrie Nisenholz, Michele O'Reilly, Ganesh Narayan, Choo Lee, Valerie Brown, Angie Degooyer, Denise Buchanan, Shannon Walker, Ann Randall, Amit Trehan, Tom Pozdol, Ravi Challagondla, Jeffrie Horner, and Vinod K Yada. And Al Sung, Tata Rao, Sherwood Daniels, Meri-Ellen Cain, Scott Pankoff from a Global Investment Bank. Client side team members include Lloyd Jackson, Greg Michaels, Vanessa Menke, Lynn Kilhoffer, Kevin Bly, Byron Bordt, Andrea Orth, Scott Penland, Dan Vieth, and Steven Frobish from the insurance company, where Jim Dammeyer kept the mainframes humming.
Artifacts from this period include: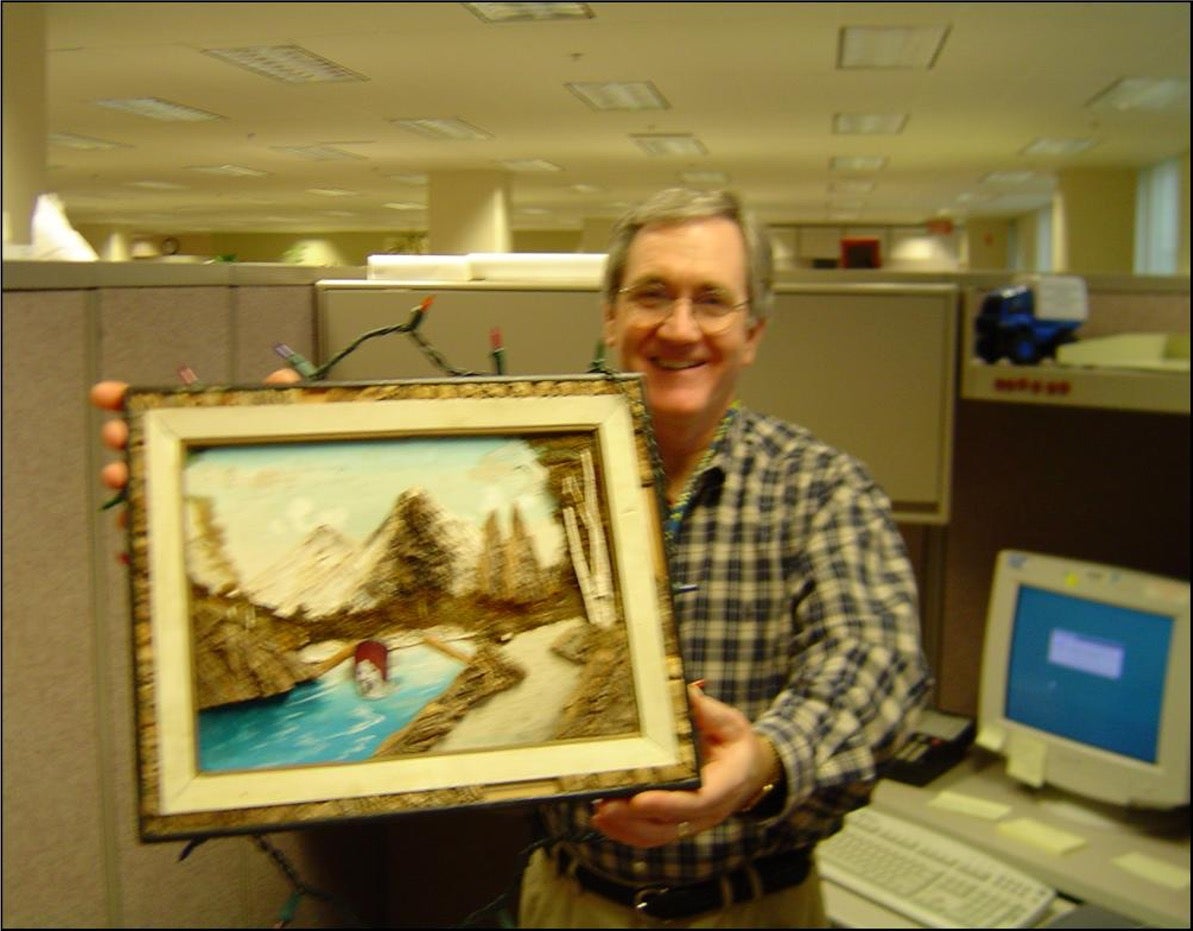 Partnerships, Possible Spin-offs and Acquisition
As part of the Global Investment Bank, GenevaERS converted the batch process to UNIX (Sun Solaris) using C++, and converted the CICS character-based screens to a graphical users interface (GUI) called the Workbench with a view compiler. Later on the team updated the mainframe version to use the GUI Workbench and the first part of the UNIX batch process and renamed the batch process "The Performance Engine."
Doing this work involved some partner companies, including Tory Deck's Wingspan. This led to considering spinning the tool out as an independent company, including to Bob Beech and Digineer. Meanwhile additional new projects were undertaken, including a data integration company, and fraud analysis for the airline industry. Ultimately the fallout from the Enron failure, and the regulatory requirements that auditors not provide consulting services to audit clients forced PricewaterhouseCoopers consulting division in total to consider a spin off, ultimately being acquired by IBM in October 2002. Even IBM considered GenevaERS divestiture to related products in data warehousing tools in 2004, ultimately keeping it and allowing it to grow in the consulting space.
New team members included Rakesh Kant and Todd Topolski from a data integration company, Sam Kahng from the airline project, Anthony "Tony" Minetti, Jr., Ben Yen, Bridgette Wage, Neil Cook, Mazen Mahmoud, Steve Graham, and Seth Weis from PwC's Global Financial Data Warehouse project.
Artifacts from this period include:
Global Investment Bank and Support Organization Development
The next few years through 2010 were dominated by building a global financial system for a universal bank, with GenevaERS at the heart of the system. This process hardened the new front-end and the components written in C++ in the preprocess as well as the new logic table codes updated performance engine. Also during this work, the name of GenevaERS was changed to the IBM Scalable Architecture for Financial Reporting or SAFR to comply with IBM naming standards.
Also, overseas support organizations were started, in both India and later in Australia.
The team members in alphabetical order as of June 1 2009 include: Abhay Kumar, Al Sung, Amit Trehan, Amy Y Huang, Angela Liang, Ann Randall, Anoop K Sharma, Anthony "Tony" Minetti, Jr., Archana Dasar, Bharat Shah, Bill Lewis, Bill Yankowiak, Burt Phannemiller, Chandra Devarkonda, Chris Stallman , Daniel Cho, David "Murph" Murphy, Debarati Parui, Devin Brand, Devyani Sahasrabudhe, Dilip Sanchora, Doreen Rose, Doug Kunkel, Elana R Dunn, Eric Levy, Fred Horwitz, Greg Forsythe, Greg Halper, Greg Shipley, Hal Davis, Howard Reba, Ian Cunningham, Igor Urisman, Jason C Bryfogle, Jay Poulos, Jaydeep Marumale, Jeffrie Horner, Jennifer Wells, Jerry Canterbury, John Dravnieks, John Kaputin, John Buersmeyer, Jonathan Goffin, Jonathan Losh, Kanchan Rauthan, Kaushik Lala, Keith Barlow, Lan-Huong Nguyen, Larissa Razumovskiy, Laurie Lesniak, Manoj N Duse, Marjorie Galban, Megha Sethi, Michael Barrett-Lennard, Michael Perez, Michael Shapiro, Mihail Laftchiyski, Mohana Tenepalli, Monica Logan , Mukesh Patel, Mustufa Kasidwala, Neha Pardeshi, Neil Bloomfield, Nick Rimmer, Nigel Clark, Nikita Balakrishnan, Paresh Thatte, Patrick O Gan, Peter Cook, Pothalaiah Pasuluru, Pradeep Thirunagari, Priyamvada S Kale, Quinn Lui, Randall Ness, Ravi Challagondla, Rick Maynard, Richa Sinha, Rick Roth, Rob Saarva, Rohan Dhekane, Rushikesh Vyas, Sachin Khasgiwal, Sahn Nguyen, Sandeep Bs Gunjal, Sandeep J Gore, Sanjay Gulati, Santhosh Bhukya, Shailaja Khadilkar, Sherry Gola, Shruti Shukla, Sidharth Srivastava, Sreenivasan V Raghavan, Srini Murarisetty., Steven Brown, Suneetha Pampana, Susan McHugh, Tata Rao, Todd Topolski, Tom Pozdol, Uday Dixit, Vamshikrishna Asam, Varun Sharma, Vindisha Poojary, Vinod K Yada, and Yesh Tyagi. Client side team members include Jeff Wolfers, David Willis, Pete Galbo, Mike Mann, John Pope, Dan Aminoff, Gary Kuechle, Greg Forsythe, MaryAnn Kreamer, Dorrie Ihle, Andy Wells, Aileen Stewart and Mike Blom.
Artifacts from this time include: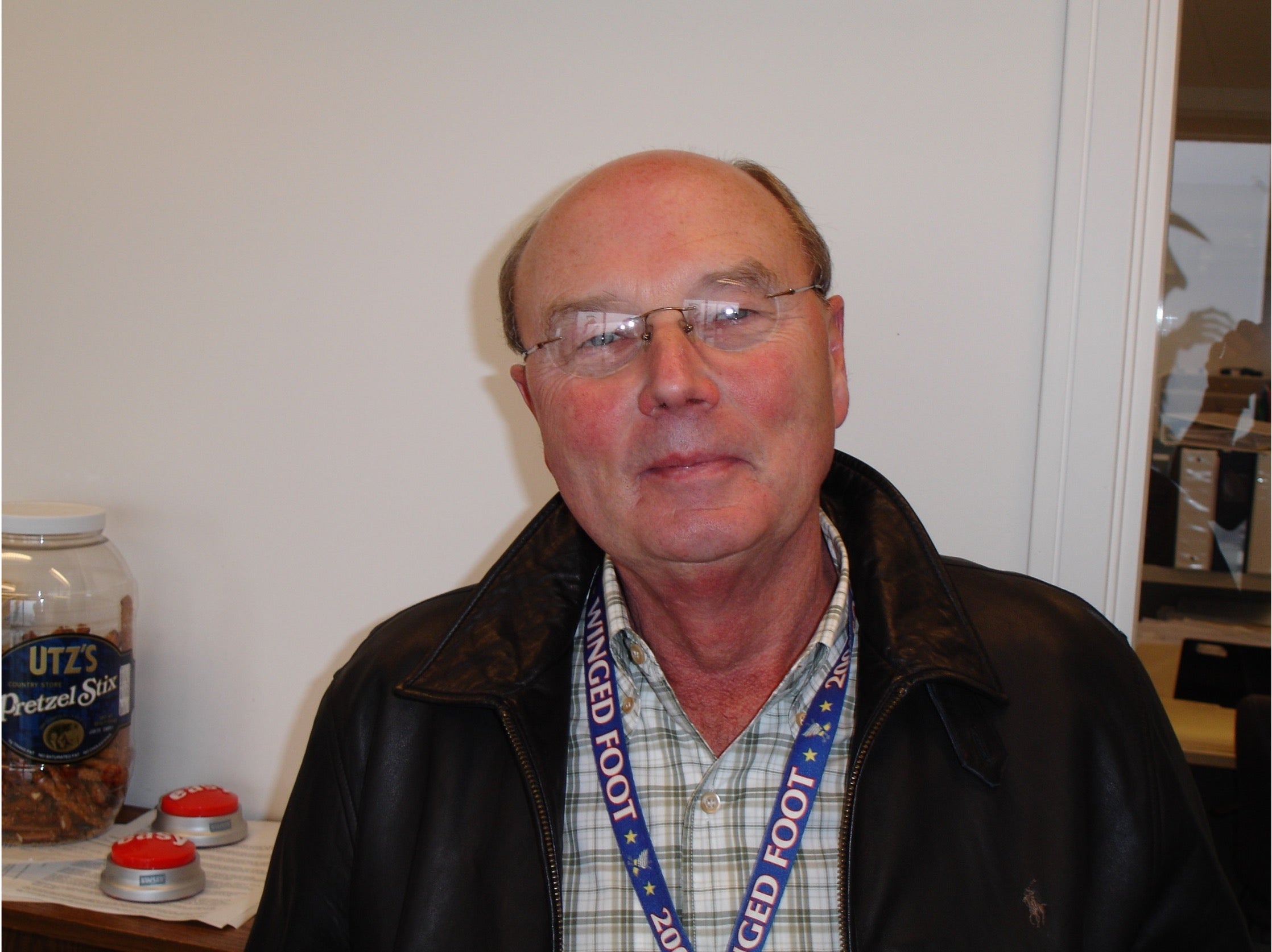 Refinement and Open Source
From 2010 to 2019, the support organization improved the product, doing such things as updating the extract process to use reentrant code, which reduced the amount of memory required in 2010, and in 2012 converting the Window-based Workbench to use the Eclipse framework. Later, the team consolidated six programs from the legacy UNIX version of the Performance Engine to one program, updated the extract process to use 64-bit code, freeing up more memory for I/O buffers, and using newer machine language instructions to improve performance.
The team also added additional debugging tools in enhanced TRACE facilities and the VDP Analyzer, built a full regression test coverage of all logic table function codes and improved the workbench by increasing in source code management capabilities using Workbench XML allowing for import from source code manager, which can be modified in Workbench, and then exported for execution.
In April of 2020 IBM agreed to donate the code base and related assets to the Linux Foundation's Open Mainframe Project. The project was named the GenevaERS project, back to the original name. IBM's commercial offering was determined to be to enable zIIP processing on top of the GenevaERS Open Source Package.
As would be expected from such a long-lived effort, team member turnover occurred with some joining for a while like Bruce Hadley, others going to new jobs, and even the passing of the key inventor of the system, Doug Kunkel, and Michael Berger a GenevaERS Consultant. But new members were added. New members joined, including Sandy Peresie, the first open source developer. Andrea Orth began playing a role in the project right off the bat.
Other consistent participants of the support team include Jim Hladyshewsky as the manager of the team and Elana Dunn as assistant, and Randall Ness as the lead architect and Jeff Horner as assistant, Michael Shapiro, Steve Brown and Kip Twitchell as consultants, Performance Engine developers including John "Dravo" Dravnieks, Peter Cook, Girish Koppikar, Craig Brookes, Gillian Hannington, and Neil Beesley. Workbench developers include Ian Cunningham and Venkatesh Kaikala. Bob McCormack and Mick Barrett-Lennard on infrastructure, assisted also by Eugene Morrow who also managed documentation.
Artifacts from this period include:
This post date commemorates when GenevaERS.com went live, published as part of a virtual GenevaERS reunion. And as documented elsewhere on this site, the rest as they say is history!