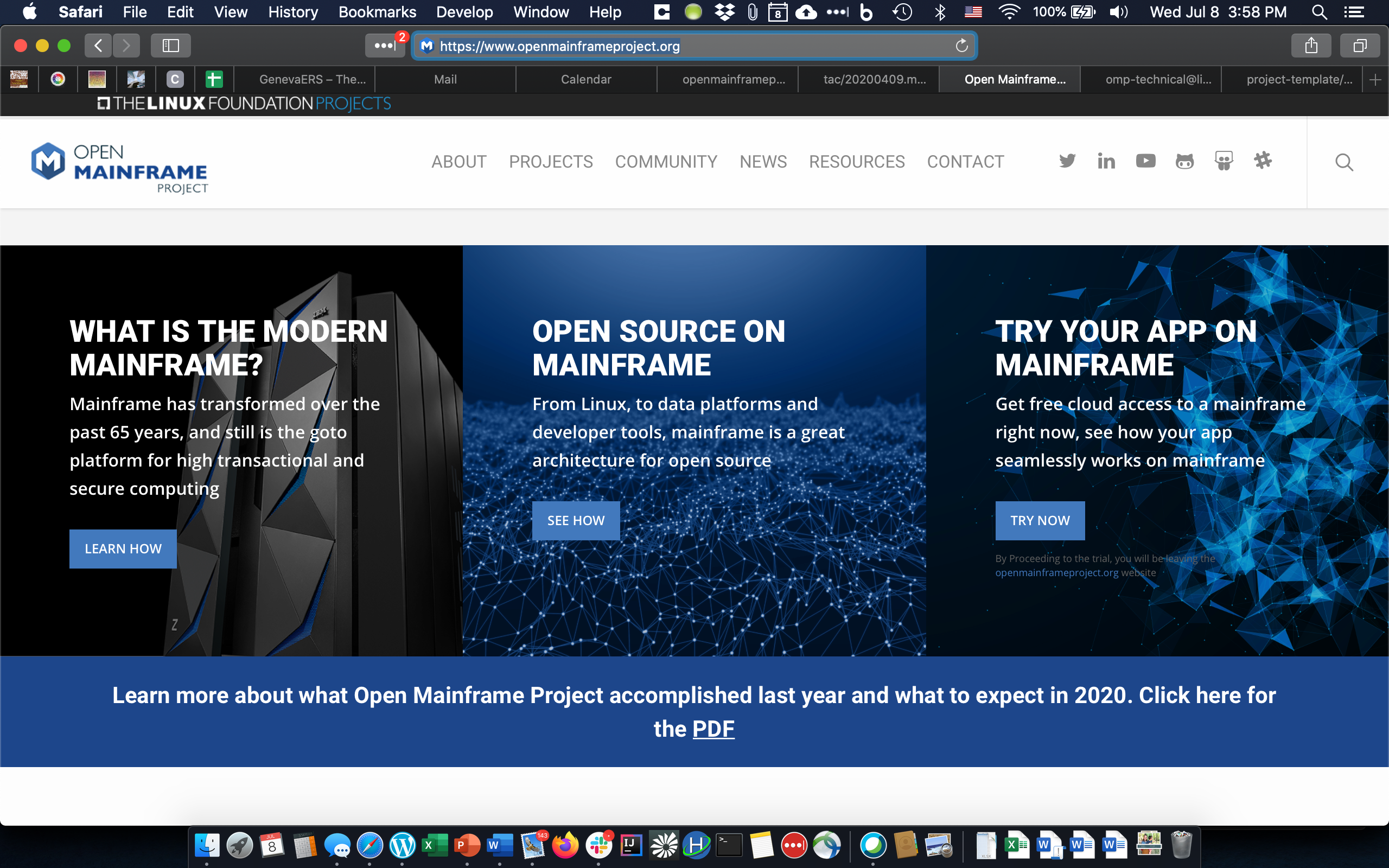 The GenevaERS has applied for incubation status under the Linux Foundation's Open Mainframe Project.
The application can be viewed here.
To graduate from Incubation Stage, or for a new project to join as an Active Stage project, a project must complete the proposal process plus:
Have committers from at least two organizations.
Have achieved and maintained a Core Infrastructure Initiative Best Practices Badge.
Explicitly define a project governance and committer process.
Have a public list of project adopters for at least the primary repo
Complete a code licensing scan to ensure licensing is inline with the OMP guidelines
Elect or appoint a project lead to represent the project on the TAC
Receive a supermajority vote from the TAC to move to accepted stage.